If you're in the market to buy or sell real estate, you should know about a realtor's duties. There's more to hiring a realtor than just making a few phone calls and asking for an appointment. A realtor's job involves working with the buyer or seller and negotiating the purchase or sale of a home.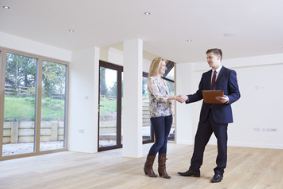 Real estate agents must have a thorough understanding of the local market. They can refer clients to professionals such as mortgage brokers. These individuals help buyers to find the right lender and to secure a loan.
In addition, a real estate agent will need to help buyers with home inspections. Their agents have relationships with reputable inspectors.
Homebuying can be a stressful and emotional experience. However, some tools can help smooth out the process. Among them are real estate agents. A buyer's agent works with a homebuyer to provide an insider's perspective. This includes an unbiased analysis of the best neighborhoods for a particular family. It may also include advice on schools, entertainment options, and other factors to consider.
A buyer's agent is usually a part of a larger team of agents, which can be a real asset during a competitive market. They have access to information about the latest homes for sale, as well as open houses and other events that may be of interest to prospective buyers.
When buying a home, the buyer's agent can help you navigate the legalities and complexities of the purchasing process. If you are looking for a new place, you will need to get a pre-approval letter for a mortgage. You may also need to hire a contractor to repair or renovate the property.
A listing agent is a professional who is responsible for helping you sell your home. They are a vital part of the sales process, helping to make sure you get the best price possible.
Listing agents are able to give you insights into the local real estate market. They can also help you with marketing your property, as well as making suggestions for upgrades that will improve the value of your home.
It is important to understand the differences between a listing agent and a selling agent. Depending on your circumstances, a listing agent may be the right choice for you. Listed below are some of the advantages and disadvantages of hiring a listing agent.
First, it is important to know your agent's credentials. While most listing agents are ethical and hard-working, some unscrupulous ones might take advantage of you. Be sure to do your due diligence and ask for references from previous clients.
The Code of Ethics for Realtors is a detailed ethical framework that governs the actions of all real estate professionals. It provides options to protect the interests of consumers. If you are a real estate professional, you can download the free Code of Ethics from NAR.
There are 17 articles that cover many aspects of real estate ethics. These include adherence to the law, the disclosure of personal information, and maintaining the client's best interest.
The NAR Professional Standards Committee has a role in ensuring that members meet the highest professional standards. They hold special meetings and meetings on association leadership.
The NAR Code of Ethics is a comprehensive guide for all realtors. Each year, the Code is updated to reflect changes in the industry. For example, the current version of the Code outlines new obligations related to discriminatory conduct.
As the real estate market continues to grow and more people get into the market to buy a home, the number of job tasks a real estate agent does for a buyer increases. A real estate agent's job is to negotiate on the buyer's behalf and make sure they get the best deal possible.
Another important task a buyer's agent performs is to protect the client's approval. The financing process can be a complicated one. If there are significant changes in the financial situation after the application is submitted, funding can be denied.
Realtor fees are not just the fees you pay for a listing, but they can be a significant part of your total transaction costs. Fortunately, real estate agents can be very willing to negotiate on your behalf.
The fee is typically a percentage of the sales price. Depending on your agent and the market, you may be able to get a discount.